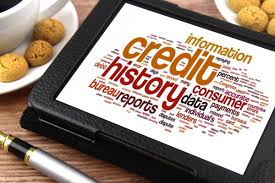 Your Equifax Account Has Been Compromised!
Some Background to this Story
In the Spring of this year, 2017, Equifax revealed that hackers may have stolen personal information from as many as 143 million American customers. The more accurate number today is over 145.5 million. What they meant, and what they should have said, was that hackers HAD stolen personal information such as Social Security Numbers and Credit Card Numbers from an estimated 143,000,000 American customers.
Pretty Scary News!, from the people that CAPTURE and are supposed to PROTECT your very personal and private information.
Who and What is Equifax?
Equifax has been a major player in Privacy Protection for decades. Equifax is a consumer credit reporting agency that collects and aggregates information on over 800 million individual consumers and more than 88 million businesses worldwide.
Earlier this year, the United States parent company of Equifax was hacked by Cyber Criminals. These criminals exploited a vulnerability with its U.S. online dispute portal web application.
As soon as this was discovered, Equifax acted to stop the intrusion. The web application was taken offline and patched. This criminal activity was immediately reported to Law Enforcement and Equifax continues to work with these authorities.
Why is this Important to You or Me?
Equifax now says that 100,000 Canadians may have been affected by this Cybersecurity Breach!
On September 7, 2017, Equifax Inc. revealed that much of this compromised data had affected Canadians. I try to keep a close watch on the news of the day and I must admit that I found this story quite disconcerting.
I shook my head in disbelief, but these days it's getting harder and harder to shock me. On  October 20, 2017, a very close personal friend received a letter from Equifax (Canada) dated, October 17, 2017.
This letter from Equifax Inc. stated that on October 2, 2017, the Cybersecurity Firm, Mandiant, that it had retained to investigate this security breach, had completed its forensic analysis of the customers impacted by this incident.
This letter went on to say that this review had determined that my friend had been a target of this attack and that the following information had been impacted.
What was this Compromised Information?
This is the list of all the information that was compromised. "Compromised" is a euphemism for …"STOLEN"!
Social Insurance Number

Name

Address

Date of Birth

Phone Number

Email Address

Username

Password, and

Secret Question/Secret Answer … which we believe are several years old and were login credentials for use of our direct-to-consumer internet website.
This is a list of all the components of your personal file that was compromised if you are a Canadian citizen.
This includes ALL the personal information that any criminal would require to obtain any financial product under YOUR name. The only missing information here is a Driver's License and a Medical Insurance Card which would be very easy to obtain with this information.
What steps can you take if your information has been compromised/stolen?
Immediately, get in touch with all 3 Credit Bureaus, in your country of origin, and have a Fraud Alert imposed on your Credit File and Personal Information File.
What we have done so far.
Our first phone call to Equifax Canada produced ZERO results. Their office was closed. You would think that a company with assets of 6.664 billion USD would be able to hire extra staff in a time of crisis.
Ironically, this is only a crisis if YOU have had your IDENTITY information stolen.
On the second day, we were able to reach the Equifax Office.
Here I was welcomed by a "phone-call-center-person" in Manila, Philippines. Remember that I live in Canada, and have always had to deal with the Montreal, Canada office. Globalization at its finest!
After an excruciating and painful 44 minutes and 56 seconds, of repeated questions and answers, not to mention the brain-numbing music, in between the questions and answers, I was able to obtain the following.
     1.   Fraud Alert Protection on the said Credit File and.
     2.  Fraud Alert Protection on the said Social Insurance Number (S.I.N.)
The song, "How do you like me now?" by Toby Keith comes to mind.
Where are we today?
Over 100,000 Canadians and 145.5 million Americans have had their Personal and Credit File Information compromised/STOLEN. Before you get too cocky and think that this is kind of too bad for my friend, let me bring it home for you as well.
EVERYONE who has ever applied for a mortgage, a personal loan, a credit card, a store-specific Credit Card or any other similar product is in the EQUIFAX "Data Base" … In addition to Equifax, two other companies,
Transunion

and 2.

Experian

,  also store your Credit Files and Personal Information on YOU!
These letters will be arriving at Your door in the next few days if you are one of these over 100,000 Canadians.
What you must do if your personal information has been hacked!
Monitor your Equifax Credit Score as soon as possible and make sure that no suspicious activity has taken place. If you monitor your score and you notice a sudden drop in your score, this is a very real warning sign. Do not ignore it.

FREEZE your Equifax Account. We have been UNABLE to do this in Canada as of October 21, 2017. We were, however able to obtain 1. Fraud Prevention Alert on the Credit File, and 2. Social Insurance Number (S.I.N.) Protection. This prevents access to your Credit Report and anyone wanting access to your Credit Report must contact You by telephone to have your file opened. This means that NO new accounts can be opened. Do this as well with the other 2 Credit Bureaus that monitor your credit.

Experian PLC

and

 Transunion.

 These 3 Credit Reporting Agencies operate in Canada, the U.S. OF A. and UK. Contact the agency in your country for more information.

In Canada, if your Social Insurance Number was STOLEN, … File a Police Report. This is your first most important task. You must file an Identity Theft Police Report and send a copy to Equifax and the other 2 Credit Bureaus, namely, Transunion and Experian.

Take a very close look at your Credit Card and Bank Statements. Cancel all compromised cards, destroy them, and apply for new ones.

Let everyone, such as banks, credit unions and all other holders of your financial products, know about this breach to your Credit and Personal Account.

Enroll to monitor and protect your credit.

TrustedID

is the U.S. company offering consumer protection and this is an option for you to pursue if you are an American citizen.




The Bad and The Ugly
Why did Equifax wait so long to reveal this breach?

Why did Equifax wait 6 weeks to reveal this information leak? and interestingly,

Three Equifax executives sold a combined $1,800,000.00 of their company shares just a few days after this security leak was discovered, according to documents filed with securities regulators.
Conclusions and Comments
If you have any comments, questions, or suggestions about How to Protect your Personal Privacy Information and your Personal and Business Credit File Information, I would be very interested to hear about them.
I would also be very grateful to anyone who can provide newer links and updated information, especially related to the REAL numbers of people that have had their Identity and Personal Information STOLEN!
In light of all this Cyber Criminal Activity that takes place on a Daily Basis, protecting your personal information is becoming a necessity. Do not neglect this very important part of your Financial Portfolio.