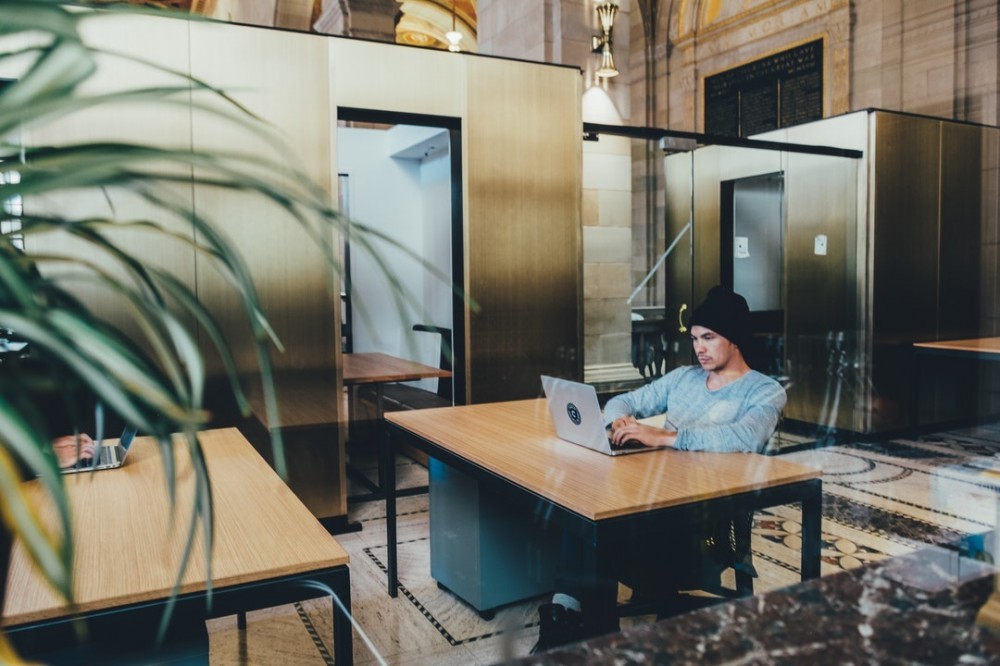 Jake wants to start his own business!
I wish I had a dollar for everytime I heard that one. 
I met another one of these people, a few months ago. His name is Jake (not his real name). Yesterday I met Jake again. Jake wants to start his own construction business. Jake works in construction. He has all the tools. He is buying more tools almost every weekend. He has all the tools is he going to need to get started. He can get all the workers he needs AND he can get lots of work.
Jake has more tools, contracts, workers, and trucks (he tells me he owns 2 trucks) than he will ever need.
Jake has 2 Huge Problems!
1)   Jake is a dreamer.
Jake is always "talking" about starting a business, but he just can't seem to get it off the ground.
2)   Jake has no burning desire, deep down in his soul!
This burning desire is what Jake needs more than anything else. Without desire, there is no action.
Get Started Now!
If YOU want to start your own business and you have made it this far down my blog, … stop reading for a moment and think about this simple concept. Don't wait until everything is ready and perfect. Get Started Now! 
If you have the discipline to stop reading this blog and do something related to YOUR business, … bonus points for you.
Go and start your own business now! Don't finish reading my post, however, when you stop working on your own business, I want you to return here and comment on my post.
Qualities and Skills You Need to get YOUR BUSINESS going!
These qualities and skills are all necessary to become a successful business owner.
They are listed here in no particular order, but they are all required and only a small part of what you will need to grow your business.
Desire
Desire makes it to the top of my list because it is so important. Without a burning desire, deep down in your soul, you will never launch this business. You must want to own your own company. You have to be fed-up working for other people and you have to expect and love working long hours to make your business a success.
A Plan
This requires a plan. Now, YOU will be making ALL the decisions. You will need to be very well organized. Time is money and you will learn this concept quickly. The days will fly by and you'll be left wondering where the time has gone.
A plan is a map. It is a set of directions for you to follow. It is the sequence of events that you will follow throughout the day. You will need a "day planner" to help you get things done. Remember, you are in charge now!
Knowledge
Knowledge is the set of skills you will need to navigate throughout the day. Don't worry about having all the skills, now. Just get started. You can and will acquire these skills, but you can learn them along the way.
Education is what separates the rich from the poor, the winners from the losers, and it is one of the most important assets that you can acquire.
If you are not a reader, start now. Read all you can about your business or industry. Stay on top of all the latest tools and methods that the leaders in your field are using.
Persistence
Persistence is born from desire.
No desire, … no persistence.
Persistence demands will-power.
Persistence is the ability to keep going, no matter what happens. There will be good and bad days and your determination to continue is what will ensure your success.
The Ability to Make Decisions
Making decisions is another essential skill for you to learn. You will be faced with decisions that have to be made on a daily basis.
You will have to make these decisions quickly and accurately, others can take more time and longer reflection.
Imagination
Imagination.
What's imagination doing here?
You will need a creative and imaginative mind to constantly come up with new ways to improve things and stay ahead of your competition.
Final Thoughts and Conclusions
Owning and operating your own business will be the most strenuous, labor-intensive activity that you have ever attempted. I can only imagine being an Olympic or Professional Athlete, being its equal.
You will spend hours and days working on ways to stay alive, feed your family, meet your payroll, pay your bills, and survive through it all.
If you do, this will be one of the greatest feelings of well-being that you can achieve.
Comments, Questions, and Suggestions
If you have any comments, questions, or suggestions about this post, I would be very happy to hear about them. perhaps we can share information that will be of benefit to both of us.
I have owned 2 businesses over the years and they are still operating at a profit.
Profit is what makes a business successful.
NO Profit, no business!
All you have is a hobby!
You decide if you want to be a "Business Owner"!
Contact Me, if you need further help in launching your business.
I can show YOU how to get it done!