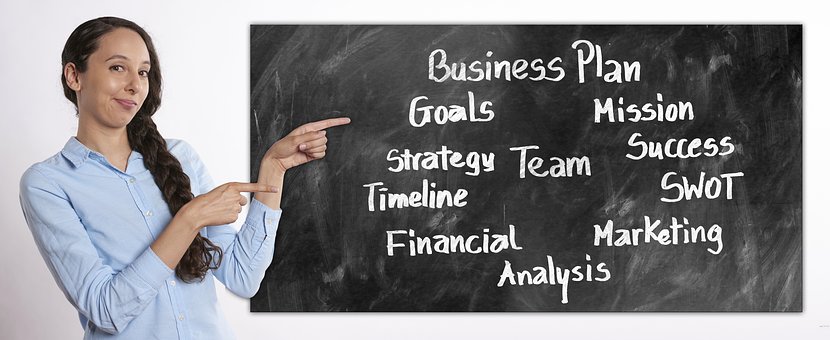 What is Moderation?
Moderation is the quality of being moderate; restraint; avoidance of extremes or excesses; temperance; to have self-control.
Why is this quality so important for young entrepreneurs?
Why is moderation important for all Entrepreneurs?
Becoming an entrepreneur is a choice that requires a great deal of stamina and persistence. You will be pursuing a dream, a business, and a field of endeavor that you love.
This effort is always passionate because of your love for it, and your burning desire to succeed. It can also be your only real means of providing for your family, loved ones, and yourself. An entrepreneur is definitely "all-in" and this becomes a very serious game, … very quickly!
Regular 9 to 5ers are always able to fall back on that weekly, bi-weekly, or monthly paycheck.
When you lay down the gauntlet, and decide to fend for yourself, the game changes dramatically. This is now your only means of "bread-winning".
If you are learning to become an entrepreneur you are working in your business and pursuing this goal with every bit of body and soul that you can muster.
You find out very quickly that the days fly by and pretty soon you collapse from exhaustion and lack of energy. You realize that you haven't eaten all day, you haven't answered your family's phone calls and that everyone in the office, or on the job site, has gone home.
This is one of the main reasons for the high failure rate.
Paradoxically, it is also the reason why the rewards can be so huge!
What must you do to resolve this dilemma?
Your day should begin with a set of goals that you hope to achieve. As a matter of fact, the successful entrepreneur began today, … yesterday evening.
Let me explain this more clearly.
At the end of this day, perhaps in the evening, sit down in a quiet place and plan the activities, meetings, and other such stuff that you hope to accomplish tomorrow. This should begin with a general list of things that need to be done to advance your business objectives.
In the beginning, on your first few attempts, list the first 10 items that come to mind and … Stop!
Do not write a list of all the things that pop up in your mind, that you feel need to be addressed with regards to your business. All these items could take a lifetime to accomplish, and tomorrow has only 24 hours.
From this list of 10, … select the 3 most important tasks that you feel must be completed tomorrow.
That's it!
That is enough to begin planning for tomorrow.
Once you have selected these 3 tasks, explore the ways and means necessary to complete them and let your subconscious mind take over from there!
Perhaps you're thinking, … only 3, … yes, 3 are enough. Complete these first! You can start with the hardest, the easiest, or the one in the middle. Focus on these and do not waste your time running around like the proverbial headless chicken.
Now close your daily programmer, your agenda, book, scribbler or whatever you have chosen to call it.
Use this closing as a symbolic "shut down" for today's business activities.
Forget all business activities! … the world will not end and all of this will be there tomorrow, waiting anxiously for your arrival.
How to reset yourself on this new path!
After you have "shut down" your business activities for the day, turn your attention to your family.
If you have a wife and children this is your next stop.
Do not overwhelm your family with your boundless energy and business problems. Try to slow down your RPM's, pump your brakes, and adjust your breathing to a more quiet and relaxed rhythm.
Appreciate that they are a very important part of your life and that they will be there to support you and love you if this "business model/perhaps crazy idea" is not successful.
If you do not have a family, spend this time with friends in an easy relaxed atmosphere.
Remember that only a very small percentage of new businesses succeed and that the failure rate is very high. Of course, this only stimulates an entrepreneur, and I can hear you say, "oh yeah! … bring it".
Well, bring it, they will. First thing in the morning, you will out in the great big world, doing it all over again.
This is why you must master moderation and formulate a plan for the long term.
A Physical Exercise Program
This is a must have to carry in your arsenal. Best time for this will vary from person to person, but it should never be neglected.
It should include stretching exercises for warmup, strength training, and a cardio component. Do not overtrain. You are not here to climb Mount Everest or run the Boston Marathon.
This physical exercise program can be done at any time during the day. Early risers and morning-people, like myself, do it early, top it off with a good shower and are freshly set to meet the new day.
It can be used to break up your day. Doing your physical exercise program at midday can help break up your day but its main disadvantage is the fact that it removes this important time-window from your appointment schedule.
Business lunches have become an important means of meeting people to discuss contracts and form associations.
Your workout can also be done in the evening and can be an excellent way to close your day.
The time slot you use for this may be determined by the business you are in or by your personal preference.
A Reading or Educational Program
This is self-explanatory and is another fine technique to slow you down and avoid burnout, not to mention all the knowledge that you can acquire.
NO! … It should not be business related, … that can be done tomorrow, at the office.
Remember, you closed the book on that minutes ago!
What Results can you Expect?
If you work hard all day, rest, exercise, and spend quality time with your family and friends, it will be very difficult to deny you success.
Needless to say that success carries a different meaning for everyone but rest assured that you will be able to provide for your family and gain much greater control over your life.
Comments, Questions, and Suggestions
If you have any comments, questions or suggestions on why moderation is very important for young entrepreneurs, and everyone in general, please do not hesitate to leave them in the space below.
Moderate these comments so that they are not too long or too short!
I am certain that after you have reviewed these concepts, you will become more effective and more efficient in your daily activities.
You will be well on your way to becoming a better Entrepreneur!