Learn to Earn Online
Learn to Earn Online-the easy way, is the future of learning. More courses are becoming available online every year and there is an online course just for you.
Today we are moving at break-neck speed and "fast-paced" doesn't describe it any more. The quality and quantity of advancement taking place in all fields of endeavour would have been unimaginable only 30 years ago.
Learning for the New Generation
If you are a gen x or a gen y, consider the fact that your parents had no smartphones, no internet, and no social media. The process of getting here was swift and matter-of-fact.
God only knows how we managed to survive, feed and clothe you, and still have enough left over to provide you with smartphones, tablets, and computers when we didn't even know how to restart or kickstart these "devices".
These mutants, … that WE had to pay for, to keep YOU ahead of the curve. For you to keep up and survive this new age requires constant training and even more upgrades.
Do not neglect the education process. It is an absolute must, to maintain the ability to function at your maximum.

History and Statistics
On January 1, 1983, Arpanet adopted TCP/IP. Researchers then began to assemble the networks that became the modern Internet.
In 1990, a computer scientist, Tim Berners-Lee, invented the World Wide Web.
That was less than 30 years ago.
Here is an interesting set of facts about Internet Usage.
Statistics
Social Media Usage can be found here.
internet users worldwide in 2018 is 4.021 billion, up 7 percent year-on-year
social media users worldwide in 2018 is 3.196 billion, up 13 percent year-on-year
mobile phone users in 2018 is 5.135 billion, up 4 percent year-on-year
The total world population is estimated at 7.7 billion people.
If my Mathematics is correct, it means that over 53% of all human beings living on this planet use the Internet, Social Media, or a Mobile Phone.
The other 47% are too young, too old, or unable to access or an online connection.
What does this mean?
Just about everyone you meet today, on your way to school, work, or shopping will have a mobile phone, access to social media, and internet access as well.
My 5 Favorite Reasons to Learn to Earn Online
1. Easy Access
Just Google It … How many times have you heard that expression?
Want proof? … click here!
How long did that take? … less than 1 second.
The results were achieved in microseconds, and there is enough course material here for a lifetime. It would also take a lifetime to master, and the same applies to all learn to earn online training.
We are all familiar with "click this link", Google Instant, and YouTube.
2. No Commute
This is one of the major benefits of online education. Just think of the hundreds of hours that you spend every semester and every year travelling to school, college, or university.
I will be the first to applaud the many advantages of attending these institutions, in person, for specific areas of study. I may not want to have my hip surgery performed by a surgeon whose skills and expertise were acquired online, and the same would apply to my dentist.
Even though many training programs have not reached a sufficient degree of quality, yet, many have, and they can also be used as a supplemental to your basic training.
It is also worthy to note that many highly respected universities offer online courses, and they are an excellent means of acquiring credits to begin or complete a degree.
3. Thousands of Free Courses
There are enough free courses online to boggle your mind, so I doubt, very much, that you won't be able to find something you want to learn about the subject of your choice.
You have no excuse for not being able to improve your skills in any subject or area of learning. These courses and classes all have extensive reviews written by their students and graduates, to attest to their value and worthiness.
The number of educational videos on YouTube alone is enough to last you a lifetime.
4. Timely Upgrades
Depending on your field of study, much of what you are offered in your course of study, this year, may be obsolete, one or two years down the road.
Lots of online material is subject to constant upgrades by their creators in an effort to stay ahead of the curve. The online world is extremely competitive and the ones who remain are usually the cream of the crop.
Remaining idle brings a quick death and you are rapidly replaced by the more ambitious and learned.
It makes fact-checking quick and easy.
The endless number of reviews that are available on any product, in every market, makes purchasing less of a risk,  and often a lot of fun.
Online purchases are growing in leaps and bounds, in all markets.
5. The Best of the Best
This is where you will find the greatest thinkers, the best educators, and the most prominent scientists. The movers and shakers, the coaches, and the leaders who lead the way and stay ahead of the curve.
They create the trends, set the bar, and offer examples for us to follow. All of this, often at no cost.
Is there a more compelling reason to take advantage of this rich and vibrant opportunity?
9 Ways to Earn an Income Online Income
Here are 9 valid reasons to access these courses and 9 legitimate means of earning an income as well.
affiliate marketing
blogging
freelance writing
freelance design
podcasting
tutoring high school subjects

create your own online store

sell e-books
sell e-courses
The list is only limited by your imagination.
If you have any comments or suggestions leave them in the space below.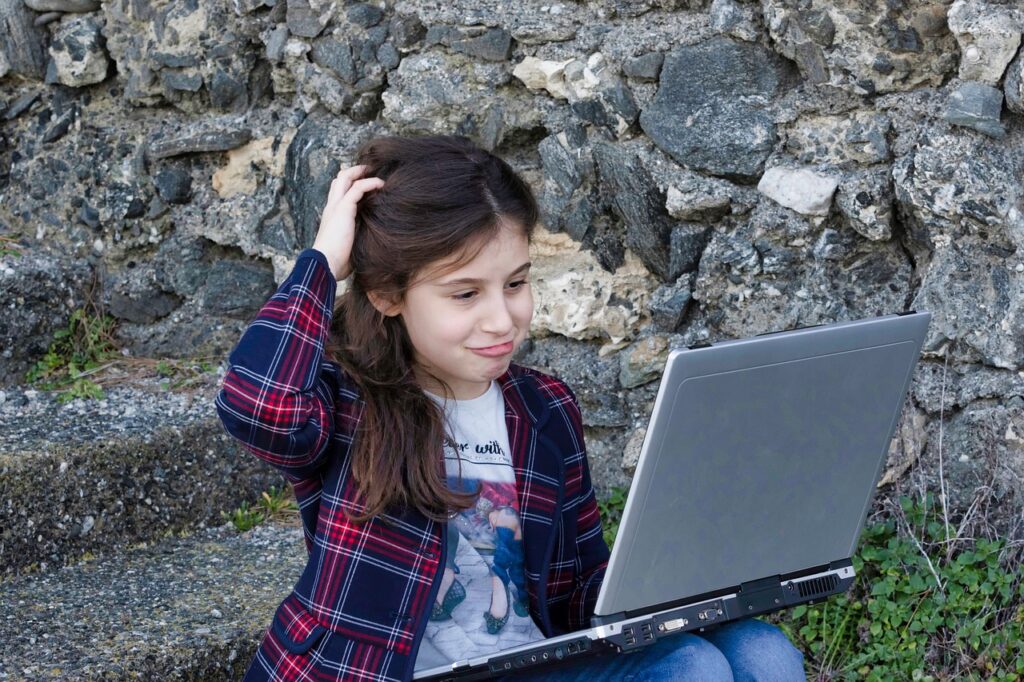 Easy Conclusions
You can probably add a few more reasons to my list. The Internet has made access to education and information so easy that this is one of its most popular functions.
Don't spend all your time getting entertained when easy and free access to quality education is so readily available.
Invest in your future now, while your mind is young and razor-sharp.
"Learn as if you were to live forever", … was Mahatma Gandhi's way of seeing things.
Zig Ziglar saw it like this, "Put all excuses aside and remember this: You are capable.