5 Fun Activities for Seniors you can do Today!
Fun Activities for the Seniors-the easy way is a means for seniors to stay engaged and active doing things within our age group. No need to stop, simply adjust.
As I enter this brave new world, the over-60's club, I can hear the clock ticking, and I notice that the ticking is getting louder.
This is a warning for me, and for all of us,  to stop tarrying and to get off our proverbial butts and make better use of this precious time. Time waits for no one! especially not for us. This means that it's time to be doing things that we enjoy and make us feel more alive.
There is so much to be done and now that I have the time and I'm better able to manage it, … what am I waiting for? Do you ever feel like this?
Well, today is here and the time is now! and we deserve good things too, we've worked for them. Just because I've matured a bit, and have acquired a few more feathers in my cap, doesn't mean that I don't like having fun. As a matter of fact, fun is now quite high on my list of priorities.
Gone, are all my crazy bosses, and their problems, … not to forget the endless hours of commute. Now that I work for myself, I have more control over my days, and I can produce more with less effort.
This leaves me a lot more time to play. How do I play? … Let me show you the ways!
Let me show you 5 easy ways to make your day more productive and more enjoyable.
1. Walking and Hiking
Walking and Hiking are basically the same activity.
Walking is one of the best ways to start your day.

Only swimming, cycling, canoeing, and kayaking are even in the running

and 

don't ignore that you have to walk to get to the other contenders.
When I get tired of walking, I go hiking, … to my favourite fishing hole. I'll tell you about the one that didn't get away in a future post.
Hiking sounds so much more impressive when I tell people that I've hiked around the lake, all the while, laughing inside as if it were any different than walking around the lake.
In a previous post, The Benefits of Walking for Seniors, I include a clever trick that you can use on your grandchildren to get them out of the house and to accompany you on your daily walk.
2. Swimming
Swimming is an excellent exercise for your body and a pleasant way to socialize with your friends.
Swimming is right up there with walking and hiking. Perhaps it deserves the number one spot because it is less stressful on the knees and hips.  You can do it indoors or outdoors, but whatever way you choose to do it, … never swim alone.
You can swim at the lake, … in the river, or … in the ocean.  You can even swim alone at your local pool, under lifeguard supervision, of course.
When swimming in public pools, I've found early mornings are best, especially, if you don't like big crowds or tons of screaming kids. They swim after school.
Lots of swimming aids are often provided free of charge, at these public pools, and special rates are always available for seniors. An added bonus is the certified Lifeguards always ready and able to assist.
Swimming is a more complete body workout and makes use of the entire body, especially the arms and shoulders which are less involved in walking unless you use walking poles.
A good way to approach this may be to swim one day and walk on the following day. What's important here is that you exercise every day.
If a walk or a swim every day is too much for you in the beginning, try exercising for 3 to 4 days, at a time, and then take one day to rest.
You will soon find a routine that works best for you.
Regular exercise in moderation with sensible eating habits is the mantra.
3. Tai Chi
What is Tai Chi you ask?
Tai Chi is the ancient Chinese art of graceful movement. It is often referred to as meditation in motion. Tai Chi is a combination of mildly strenuous exercise, with stretching and mindfulness included for good measure.
This makes it an excellent exercise for our age group. In addition to the physical benefits, it is also a good recipe for meeting people that, for the most part, are a lot less stressed out by their daily lives. This in itself, is enough reason to look deeper into this fascinating Chinese practice.
Tai Chi improves balance, flexibility, and overall fitness and this should not be ignored, as we get older.
Studies have shown that Tai Chi greatly improves balance and reduces the risk of falling, in seniors, by as much as 45%.
Like all physical exercise, it can be useful in preventing depression and anxiety.
It can be practiced, indoors or outdoors, and this is often determined by the weather outside.
There are classes for beginners in many cities and towns, not far from you.
4. Board Games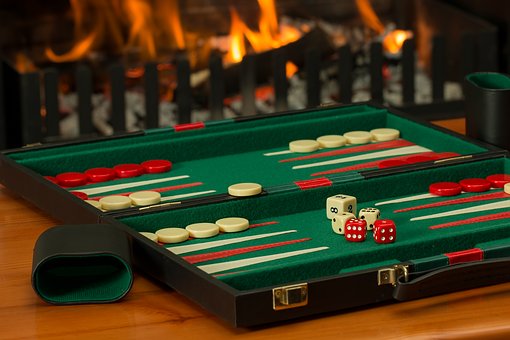 Yes! … board games, from the old days, when machines didn't rule over us.
We've all played board games at some time in our lives. Who hasn't played Monopoly or Scrabble?
Backgammon, Chess, Checkers, and Card Games?
More subtle ways to socialize and spend a few quiet hours with family, friends, or even complete strangers.
During the day, in the evening, or when the weather just seems to say, "stay inside, it's bad out there".
Studies show that board games can slow down and even prevent dementia and cognitive decline.
5. Make Money Working From Home
We all enjoy a few extra bucks in our pockets.
What if I could show you a way to earn money online in your spare time. Perhaps a new hobby to share with your "techie" grandchildren. We all spend hours sitting in front of our computer screens, so why not try to make a few bucks at it.
Would you like to become a blogger, but don't know how to get started?
Have you ever wanted to write a story?
Well, … these are just a few of the many possibilities available to you in the safety of your own home.
If you own a computer or laptop, and who doesn't, the possibility of earning an extra income might have some appeal. I can show you an easy way to get started that won't cost you a penny.
This is the best work from home idea that I have ever found, after years of the constant search for my dream job.
That's right! … Simply log in, …  and explore this platform for 7 full days at no charge.
Nothing to lose and it won't even hurt a bit.
No credit card required, just an email address and you're in.
This is a legitimate community that I have belonged to for almost 4 years and I have never regretted it.
A great way to meet new people and keep your mind, razor-sharp!
Have a look, you may even make a new friend.
My Final Thoughts
Life is what YOU make of it, … to a large degree.
If you sit on the couch all day and watch mindless TV… you'll become bored and bitter.
I've even heard that some seniors get grumpy,  and cuss and swear at the cat, … although I've never been able to find any proof to substantiate this claim.
If you find any of my suggestions appealing, or if you have any comments or tips to offer,  do not hesitate to Contact Me.
You can do so in the comments section or shoot me an email at the link above.
Have a Meaningful and enjoyable day.